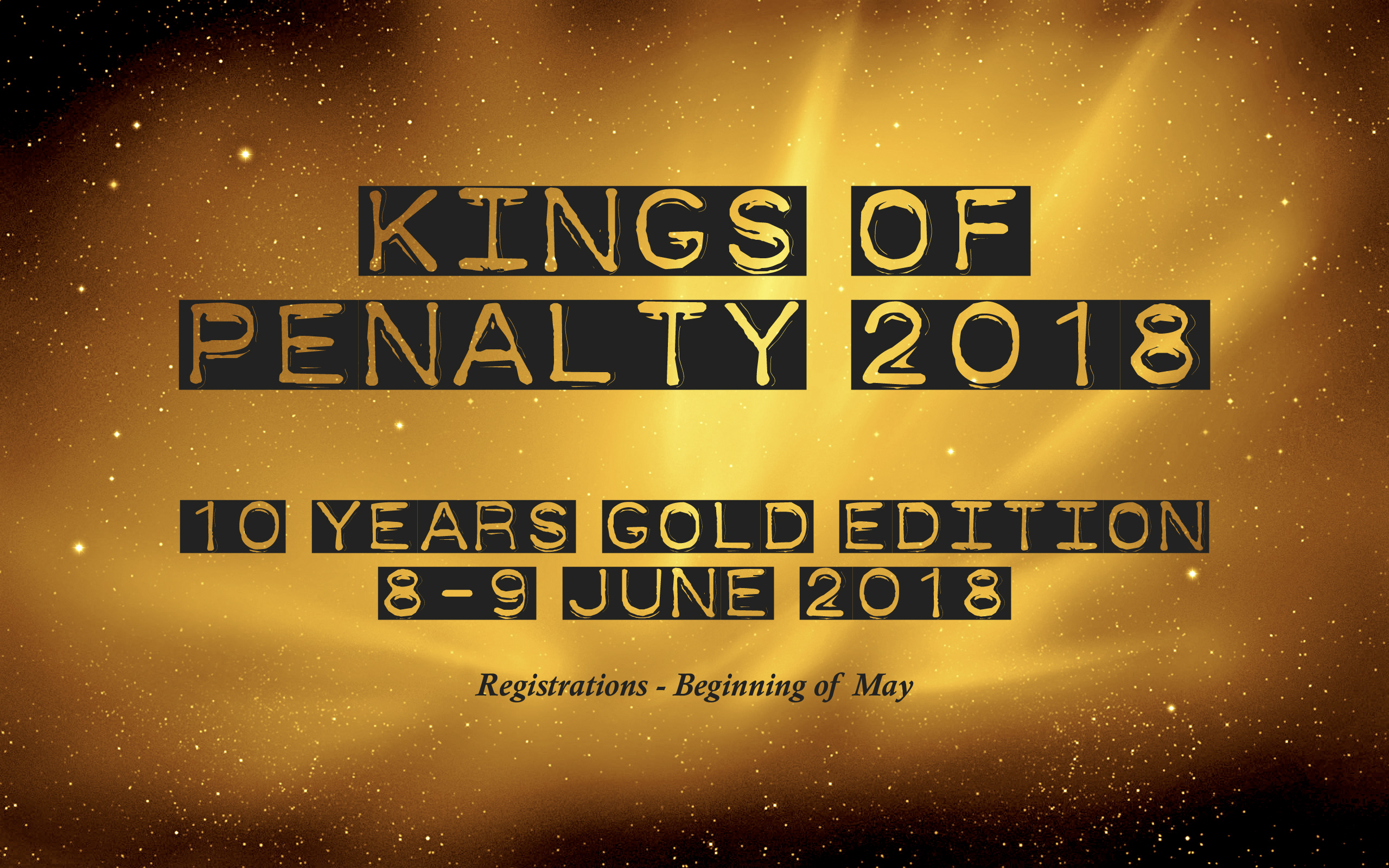 Kings of Penalty 2018
Haut an 3 Méint ass et souwäit: dann heescht ët Kings of Penalty 2018 - 10 Years Gold Edition!

Wéi gewinnt geet et Freides Owes den 8. Juni mat engem Concertsowend lass, wou enner aanerem d'Bech-Berbuerger Musek rëm um Start ass.

Samsdes den 9. Juni ass dann den groussen an eenzegartegen Kings of Penalty Eelefmetertournoi, dëst Joer och rëm mat hoffentlech vill Sonn, vill Béier a mat engem speziellen gëllene Pokal deen et an engem Niewecontest ze gewannen gëtt - 10 Years Gold Edition eben.

Markéiert iech also schon den Datum vum 8-9 Juni 2018. D'Aschreiwungen fir den Eelefmetertournoi ginn Ugangs Mee op. Den Trailer op www.penalty.lu versicht awer d'Waardezäit ze verkierzen.