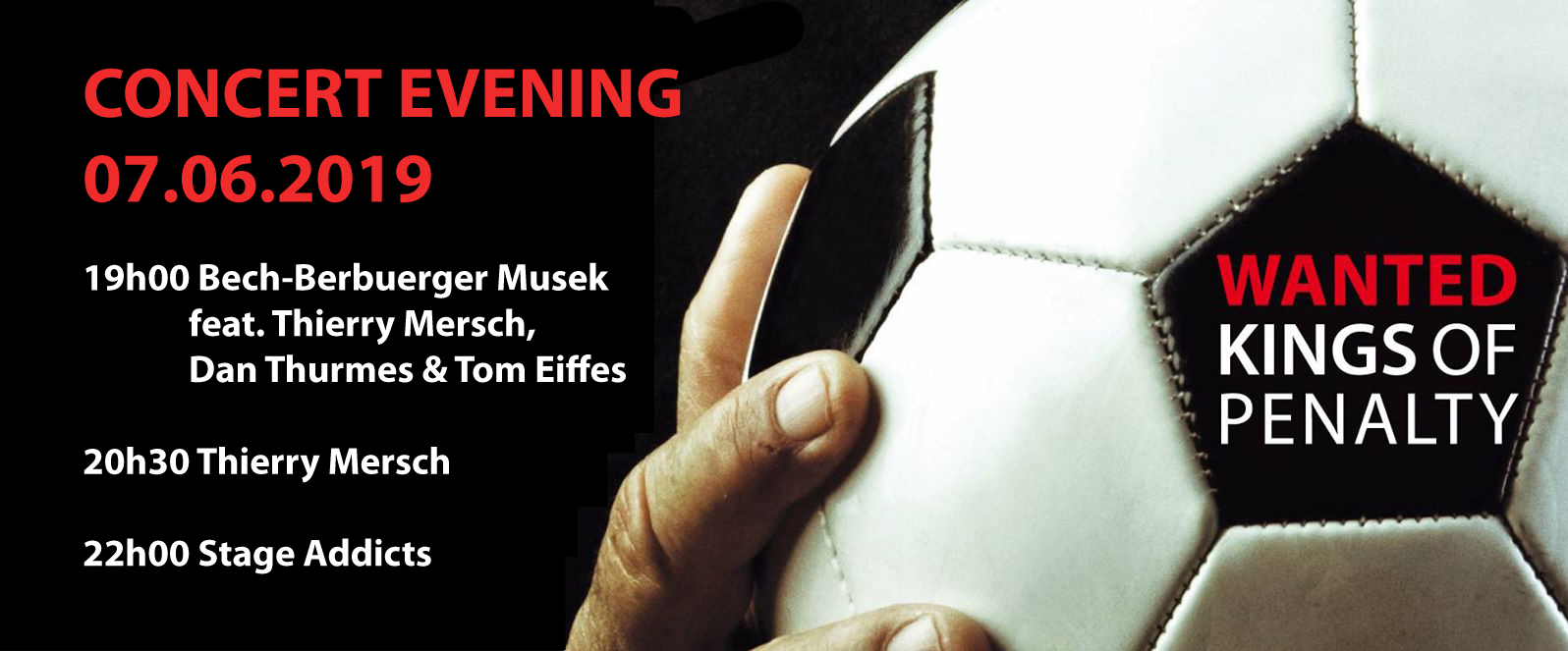 Kings of Penalty Concertsowend
Um Virowend vum Kings of Penalty Tournoi, Freides de 7. Juni, ass eisen tradtionnellen Concertsowend (FRÄI ENTREE) zu Berbuerg um Parking tëschent der Schoul an dem Fussballsterrain. Dëst Joer mat engem aussergewéinleche Programm mat enger Reih Highlights:
19h00 BECH BERBUERGER-MUSEK feat. Thierry Mersch, Dan Thurmes an Tom Eiffes, mat klasseschen awer och méi rockegen Hits - d'Verlängerung fir déi déi de Concert vun der BBM verpasst hunn (www.bbm.lu)
20h30 THIERRY MERSCH in Concert, en international bekannten an unerkannten lëtzebuerger Sänger, mat ënner aanerem sengem groussen Hit "Inferno" an aanere Lidder aus séngem aktuellen Album "Don't Dream It, Do It!". (www.facebook.com/ThierryMerschArtist/)
22h00 STAGE ADDICTS, eis léifgewonne Kolleegen mat hierem super acoustic Pop-Rock komme rëm extra aus Finnland op Berbuerg (www.stageaddicts.com)
Verbréngt e puer gemittlech Stonnen mat gudder Musek a kommt och roueg eppes iessen an drénken a verpasst virun allem net eis legendär Poulet's-flieten.