Kings of Penalty 2023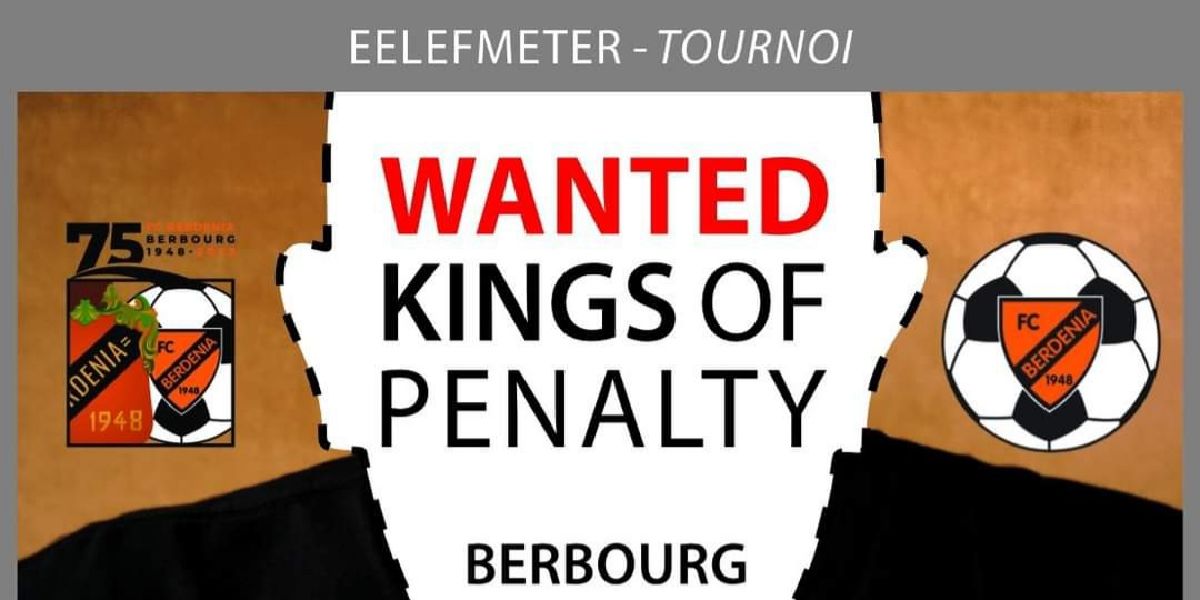 Kings of Penalty, de 27. Mee 2023 zu Berbuerg! Mell deng Equipe elo un!
D'Konzept ass bekannt, mecht Spaass a bréngt nieft dem klenge sportlechen Effort e ganzen Daach Furri ënner Kolleegen. Alter, Können a Geschlecht ass dobäi egal! De 27. Mee ginn zu Berbuerg um Terrain erëm de ganzen Dag Eelefmeteren geschoss! Fir déi beschten Equippen ginn et wéi gewinnt zolitt Präisser ze gewannen!
11h00: Check-In & Warm-Up
12h00: Penalty Shoot Out Tournament & finest Beats by DJ Bisi
18h30: Winner Ceremony & After Party
Winner: 6 Terrapads by Eye-T, Manternach
2nd: 250€ Voucher by Street Wheels, Wasserbillig
3rd: 200€ Voucher by Restaurant Daisy, Scheidgen
4th: 6 Bottles of Battor - the better Bitter, Berbourg
Team Registrations: www.penalty.lu
Registration Fee: 60€ / Team (5-6 Player)
screenshot_20230419-194440_samsung internet.jpg